We produce peanut in association with a large amount of producers accompanying them professional and technically with our team of more than 10 agronomical engineers specialized in farming. All the produced hectares are administered according to the Comprehensive Traceability System that maintains the complete record at every stage producing high quality High-oleic Peanut.
We collect peanut in our collection center guaranteeing the quality and durability of the product. We do this through the use of processes that are certified by international BRC norms assuring the traceability of the product from the seed until the final consumer.
We industrialize peanut. We select and process peanut obtaining peanut that's ready for consumption, blanched peanut, and roasted peanut with national and international destination.
All Morel Vulliez products are subjected to exhaustive tests and are guaranteed by the application of food safety norms such us BRC, HACCP system, Good Agronomic Practices (GAP), and Good Manufacturing Practices (GMP) as well as the ISO 9001 rules. These demanding controls allows us to answer to the demands, tendencies, and preferences of the international consumer.
We export peanut consolidating American, South-American, European, Asian, and Middle East markets and sending our products to countries such as the United States of America, Canada, Germany, Holland, Spain, South Africa, Korea, among others.
We adapt our products according to the needs of each market, and that flexibility is what allows us to adjust to the needs of a global market.
We add value.
We generate job opportunities.
We open borders.
We develop a healthy and nutritious product while taking care of the environment.
If you want Argentine and high-quality peanut from the province of Córdoba, contact us…
WE PRODUCE HIGH-OLEIC PEANUT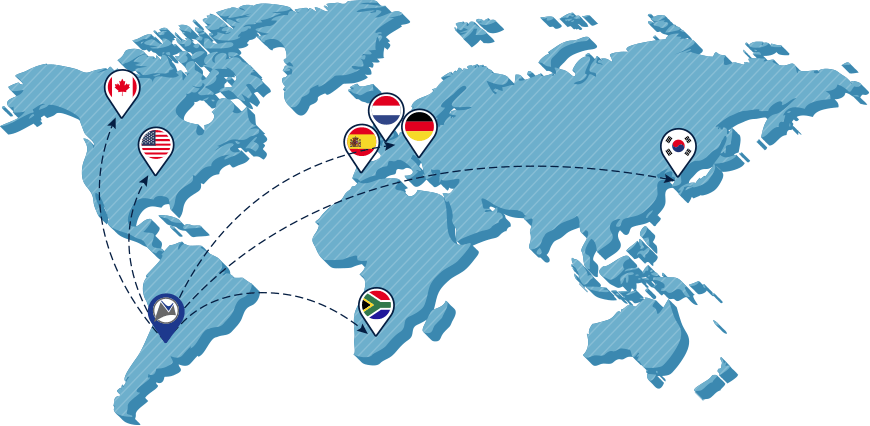 ARGENTINE QUALITY TO THE WORLD