We are Morel Vulliez S.A.
Apply practices of excellence in everything we do.
Develop our business with a long-term vision.
To be absolutely committed to a more sustainable world.
To be proudly local and authentically global..
At Morel Vulliez we are guided by thinking responsibly. We are a successful company for being respectful of proper management and transparency in accountability. We hold ourselves to the highest ethical standards in every instance of our business and supply chain. We are committed to the impact of our actions on the environment and on our stakeholders.
We work in a region that has it all, not only because of its land but also because of its climate.
We are guided by the constant search for excellence, we are moved by a passion for innovation, which is why we work at every sunrise to give our clients the best.
Our relationship with them is based on mutual trust, transparency and loyalty.
We challenge ourselves and others to continually improve our performance.
We value our people and appreciate diversity, for the power and potential it generates. We believe that cross-functional teamwork is essential. A supportive environment and open communication help our people learn and grow. We share and enjoy our successes together. We empower our people to take ownership of what they do.
High quality standards
It is our priority to guarantee the safety of the products that reach our customers. For this reason, we apply rigorous quality controls allowing us to respond to the demands, trends and preferences of the international consumer.
We certify food safety standards such as BRC, HACCP system, Good Agricultural Practices (BPA) and Good Manufacturing Practices (BPM) as well as ISO 9001 standards.
As suppliers of raw materials, we are aware of our impact on the community, which is why our commitment is based on maximizing the positive impacts on people and the environment.
In this sense, peanut cultivation enters into a planned long rotation in which its planting is not repeated in a period of no less than 5 campaigns.
We are in a constant search for sustainability, which is why we develop and implement a regenerative agriculture program that allows us to project the decarbonization of our agriculture and measure the carbon footprint in all the lots destined for peanut production.
We are contributing not only to generating food with low environmental impact, but also to generating businesses with a triple impact vision, that is, creating environmental, economic and social value.
From a global perspective, our strengths arise from the union between a strong local spirit and an international experience that with a long-term vision has allowed us to take our peanuts to new horizons, consolidating American, South American, European, Asian and Middle Eastern markets. ; sending our products to countries such as the United States, Canada, Germany, Holland, Spain, South Africa, Korea, among others.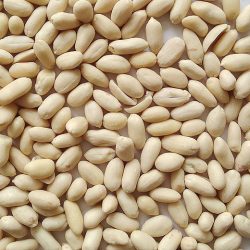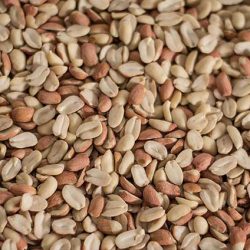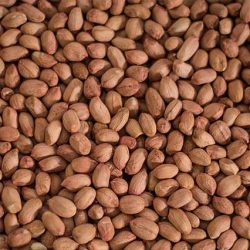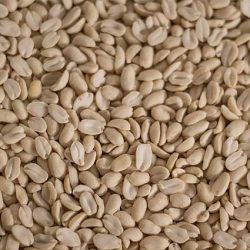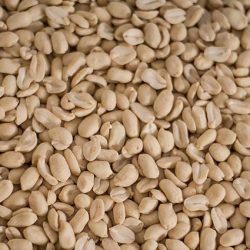 Our HIGH OLEIC PEANUT offers greater stability against oxidative processes and has the quality of remaining considerably longer without losing quality or flavor.
The production is managed according to the Comprehensive Traceability System that maintains the complete history at each stage, obtaining HIGH OLEIC PEANUTS of high distinctive quality in international markets.
Our production process ensures excellent quality from responsible soil management, planting, technical monitoring, harvesting, stockpiling and industrialization to the final consumer.
There are "good" fats that protect the heart, such as Omega 9, they remove cholesterol and manage to clean the arteries. These monounsaturated fats present in peanuts are the only fatty acids that the body can synthesize and are key to the body since that prevents the onset of cardiovascular risk since it helps reduce bad cholesterol or LDL.
Foods rich in omega 9 are: